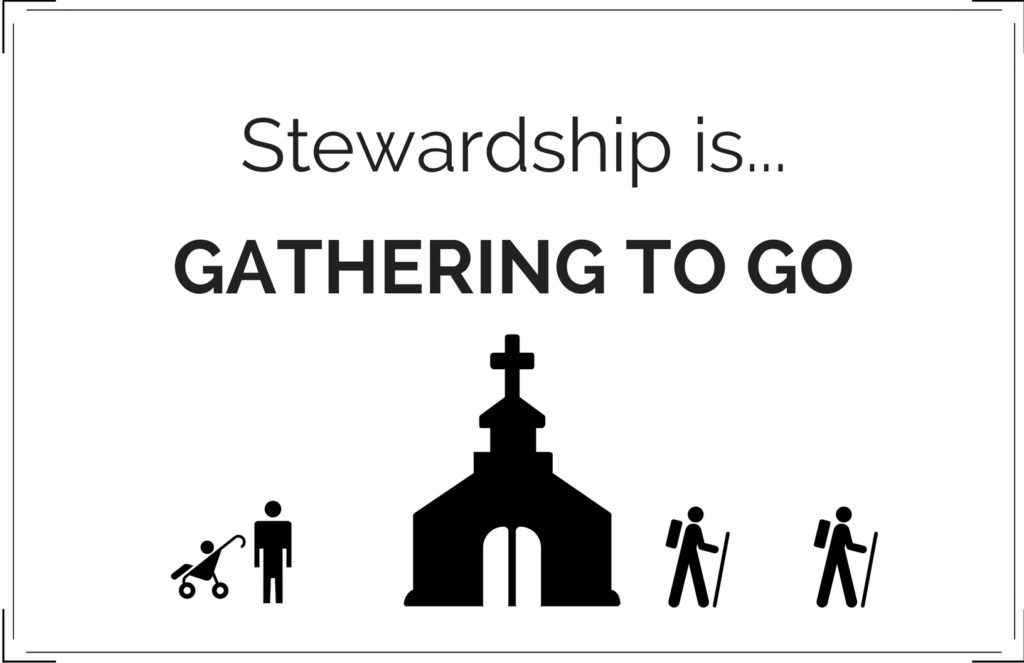 Stewardship is recognizing that the parish is not just a place to come to and gather. It is also a place to leave, a launching pad of sorts. One of the phrases used to dismiss the congregation at the end of the Eucharist is, "Let us go forth into the world, rejoicing in the power of the Spirit." I think this sums up well what the phrase "Gathering to Go" means. We come together to be healed of our brokenness, to taste of the goodness of Christ's Body and Blood, and to be empowered to go out into world. We then leave, and take with us the healing presence of Jesus and the life-giving power of the Holy Spirit.
As a parish, contributing our time, our prayers, and our financial resources is not just about building up an enclosed community. It's about strengthening the parish so that we can be more faithful to Jesus' command to "Go therefore and make disciples of all nations, baptizing them in the name of the Father and of the Son and of the Holy Spirit." As you prayerfully consider how God is calling you to share your gifts of time, prayer, and financial resources, I ask you to pray that God would use your gifts to empower and strengthen the parish, that we might be a church that changes the world right outside of our doors.
To inspire your prayers, here's a video by our Presiding Bishop Michael Curry speaking out being "the Episcopal Branch of the Jesus Movement." Enjoy.