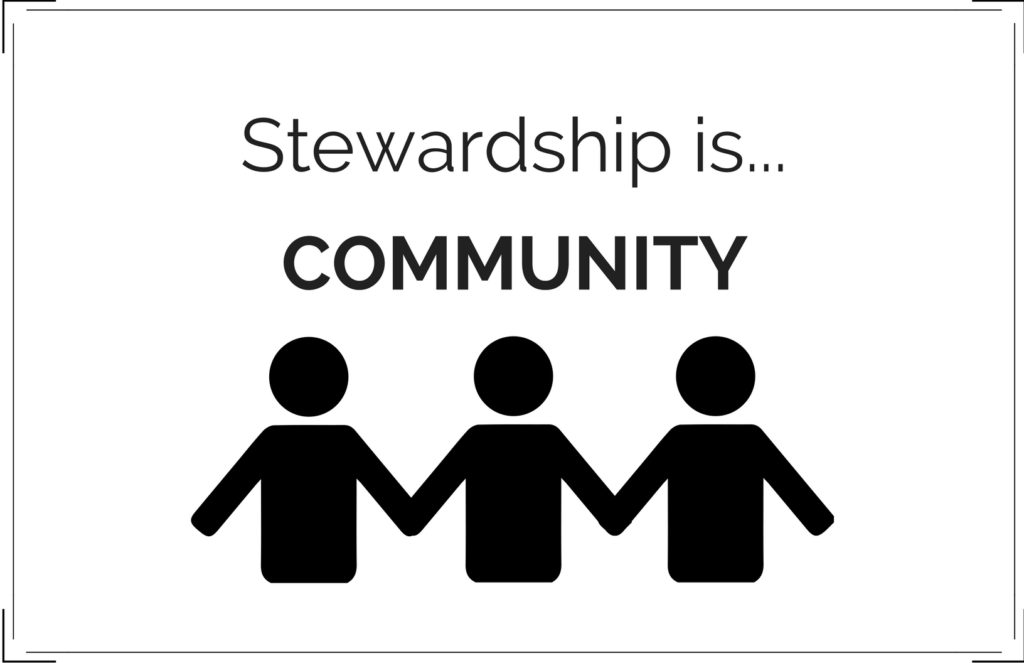 We are not just individuals who gather once a week.  On our best days, we are a community, a family of people who support one another in times of need and celebrate with one another in times of joy.
I invite you this week to be in prayer for our parish community, that we would continue to grow as a family of brothers and sisters.  Be in prayer that we would find creative ways to welcome newcomers into our midst as part of our family. Be in prayer that we would find new and creative ways to further support long-time members of our parish. Be in prayer that we would become the church family that God desires we become.
As you continue to be in prayer during this stewardship season, I encourage you to explore the ways you can contribute to this parish in our quest to become a stronger community.  Through the gifts of your financial resources, the time you spend volunteering here, and perhaps most importantly, through the generosity of your strong prayers, we can begin to walk into the fullness Christ has for us.
Below is a letter from someone who felt welcomed into our community.  I encourage you to read it and reflect on your own experiences.
Dear TOTH,

Trinity on the Hill has not only been welcoming but has been a blessing.

With the major emotions that follow a military family move there is not much on your mind but to get settled in and with whatever you have as soon as possible and establish a routine again. With children this is sometimes even more critical so is not to cause too much emotional stress on such young kids.

When in the middle of a major life change with an overseas move I found myself slightly worried about my 3 year old son. He attended his first Sunday mass at TOTH with this grandmother. He loved it and the community at the church! He loved praying to Jesus and God and singing them praises! He felt comfortable from day one! With open arms TOTH blessed my son with a comfort that was tremendous needed in the time he was having in his changing little daily life. Through these changes we have undertaken he has some place and something to look forward to, he felt happy to be in a place that was happy to have him. He felt the love of God in every aspect of TOTH.

Thank you to all of you who contributed to Seth's awesome experience at TOTH, it was truly a blessing in a time of need.