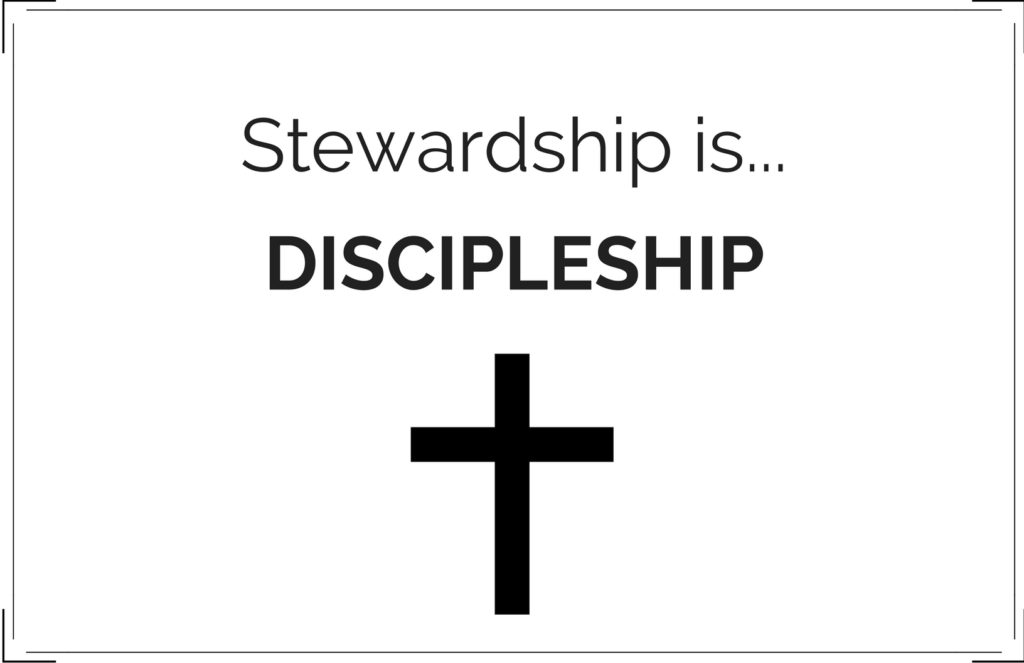 Our Fall Stewardship Campaign entitled "What is Stewardship?" began on October 16th. Over the next six Sundays, you are going to notice that things will be done a bit differently.  Our normal time for announcements in the Liturgy will be set aside, encouraging the congregation to be diligent in reading the Tidbits and the announcements in the Bulletin.  In the place of announcements, members of the congregation have bravely volunteered to share their experiences with Trinity on the Hill and why they give both of their time and their financial resources to the parish.
Our bulletin cover art will reflect the focus theme for the week, and my article in Tidbits will be an exploration of just "What is Stewardship", with a particular focus on one of the six aspects of stewardship our committee has identified.
So, just "What is Stewardship?" It would be easy to simply say writing a check to the parish, or having an automatic draft come out of your account.  It would be easy to simply say it's volunteering for an hour or two at the parish every now and then.
But, stewardship can be so much more.  Through prayer and conversation, the Stewardship Committee has identified these six aspects of stewardship they feel passionate about lifting up for the congregation.
Stewardship is…Discipleship, Community, Gathering to Go, Blessing, Paying it Forward, and most importantly, Knowing God's Face.
Over the next six weeks, our congregation will be blessed with several opportunities to reflect more deeply on what it means to be a steward, a caretaker, of the gifts God has given us.  And while we certainly mean the generous sharing of our finances and our time, we will be able to explore the underlying 'Why' of the acts of generous giving this congregation is known for.
Stewardship letters have been mailed out with an enclosed Pledge Card.  We are asking that you take the next six weeks to prayerfully discern not just what God is calling you to generously give to the parish, but what kind of person God is calling you to be.  Will you be a disciple who sits at the feet of Jesus?  Will you be someone who invests in the building up of this community?  Will you be someone who gathers here on Sunday to go out and spread the Good News the rest of the week?  Will you be a person whose life is marked by blessing?  Will you be someone who generously shares those blessings, paying them forward? And most importantly, will you be someone who seeks to know God's face more than anything else?
To aid with this discernment, the Stewardship Committee has created Prayer Cubes and a set of corresponding prayers.  We invite you to take time each week to pray the prayers that corresponds with the theme of the week, and be open to what God is saying to you. These are available in the Parish Office. The prayers can also be downloaded by clicking here.
November 20th will be our Consecration Sunday, where you will be invited to bring your Pledge Card back to the parish and place it in the offering plate during the liturgy.
My friends, it is an exciting time to be a part of Trinity on the Hill.  Together, let's commit to this season of prayer and generosity, hopefully expecting that God will take our gifts of time and treasure to do something wonderful in our parish and in our community.