Sundays at 9:15 am.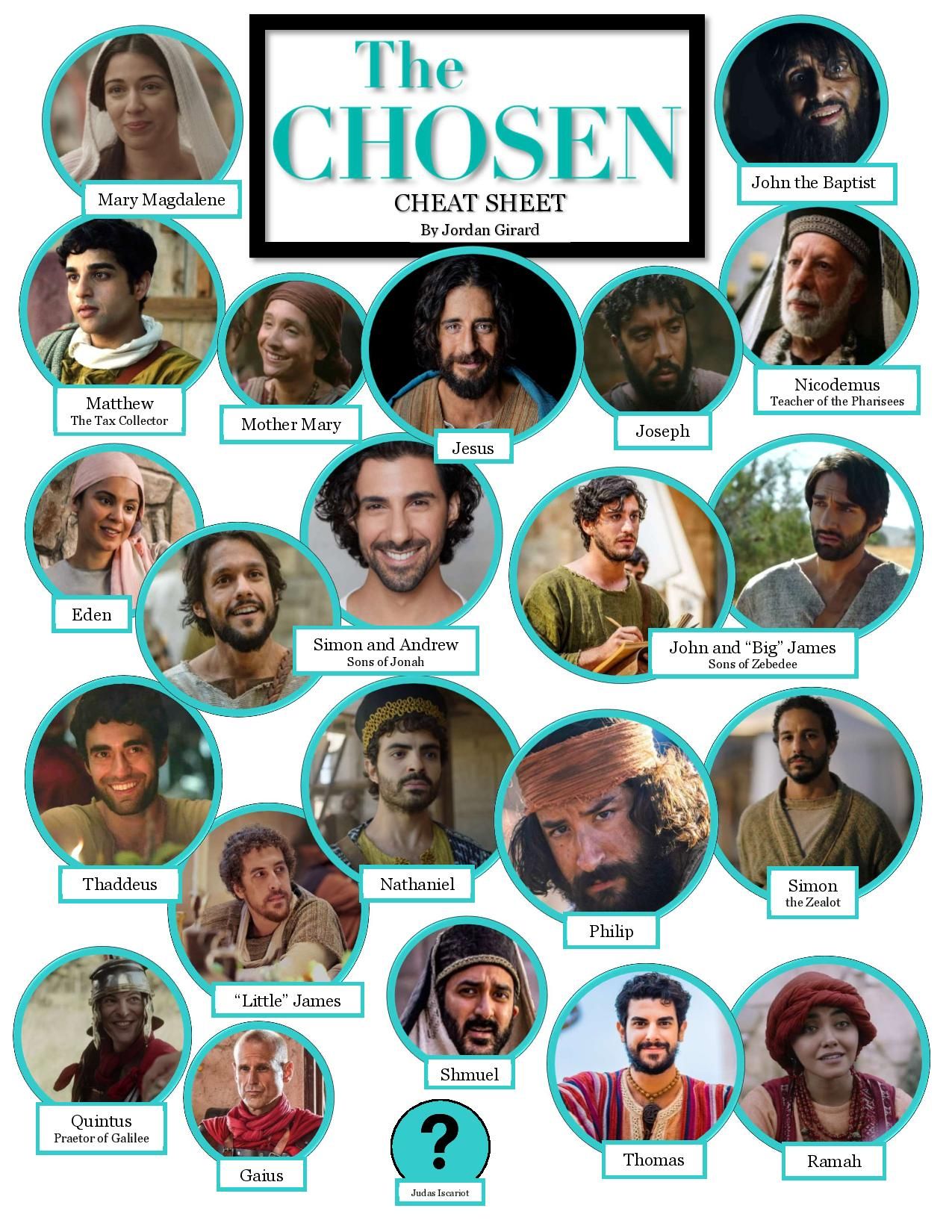 Season Three of the popular series "The Chosen" begins right where Season Two left off: at the Sermon on the Mount. Jesus delivers His hard-hitting, counter-cultural message as thousands gather and are impacted by it. As He preaches, flashbacks into the histories of various characters underscore how it is impacting them.
       What does it mean to be chosen? Are only some people chosen or are we all chosen? Being chosen has far-reaching ramifications and endless applications – especially in a day and age when issues of identity are at the forefront of culture, insecurity, confusion, and a desire for purpose reign supreme.
       The Chosen is a television series about the life of Jesus. The director and writers (Dallas Jenkins and team) have developed a backstory that helps to shed light on the culture and daily life of the people living at the time of Jesus' ministry. Together they bring to life the lives of the disciples and those around them, the character of Jesus and what it means to be His. Each session works in tandem with an episode from the show, bringing the Old and New Testaments to life in a fresh way.
Please watch the episode each week before the Sunday class. (Click on title to open video in a new tab.)
Sunday, February 26: Episode 1 – Homecoming  |  Discussion Guide for class
Sunday, March 5: Episode 2 – Two by Two |  Discussion Guide 1
Sunday, March 12: Episode 2 – Two by Two
Sunday, March19: Episode 3- Physician, Heal Yourself
Sunday, March 26: Episode 4 – Clean Pt. 1
Sunday, April 2: Episode 6 – Intensity in Tent City: Andrew and Philip discover their previous mission resulted in devastation that will require a return. Simon Z is finally forced to confront his past, but then two disciples of John the Baptist come to Capernaum with an important question for Jesus.
If you have questions, please email the office (admin@latoth.org).