Parishioner Sam Mc Rae is leading an 8-week class focused on the book Seven Sacred Pauses: Living Mindfully Through the Hours of the Day by Macrina Wiederker.
Beginning on Sunday, April 24, at 9:15 in Sherrill Hall, the class will meet for 8 weeks.
Class schedule: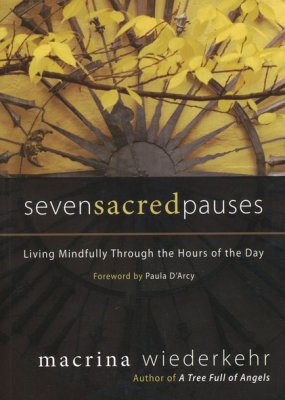 Intro+Mindful Living (April 24)
The Night Watch (May 1)
The Awakening Hour (May 8)
The Blessing Hour (May 15)
The Hour of Illumination (May 22)
The Wisdom Hour (May 29)
The Twilight Hour (June 5)
The Great Silence (June 12)
---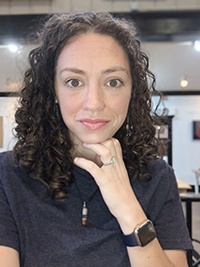 Sam McRae attends Trinity on the Hill with her daughter Kairi, who enjoys time in the nursery. Sam moved from the small town of Bremen, Georgia in July 2021 with her husband Egg, son Christian, and daughter Kairi, as well as their pup Cooper.
Sam was raised in the Presbyterian Church (she served on the session for 3 years in the same church in which she was raised) before she discovered an affinity to the Episcopalian style of worship.
Sam is currently a beer-tender at Bathtub Row Brewery, and has a background in pharmacy, yoga, energy work, and holistic living. She will soon be the new Member Services Manager at Los Alamos Chamber of Commerce. Sam loves true crime, fantasy novels, Doctor Who, and all the vegetarian food she can find.
---
The author of Seven sacred Pauses, Macrina Wiederkehr, O.S.B., (1939-2020) was spiritual guide, popular retreat facilitator, and author who made her home with the monastic community of St. Scholastica in Fort Smith, Arkansas. The Benedictine traditions of deep listening to the word of God and hospitality toward all of life formed the roots of her writing and retreat ministry.