Sundays at 9:15 am in Sherrill Hall, Father Raymond presents video lectures by Professor Timothy Johnson, which explore the richness of the which explore the richness of the mystical ways beginning with Christianity. Discussion will follow the video viewing. (Lecture schedule)
"The greatest human ambition is to seek God, and the only true tragedy is failing to become a saint." These are the convictions of men and women that are often called mystics. Their lifelong quest is to experience the living God as the expression of what is most authentic in themselves and to offer a glimpse of divine light to the rest of humanity.
---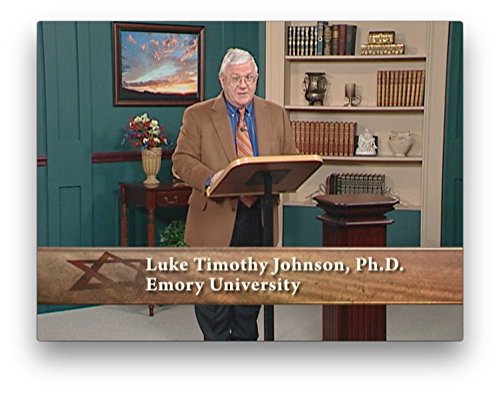 Dr. Luke Timothy Johnson is the Robert W. Woodruff Professor of New Testament and Christian Origins at Emory University's Candler School of Theology in Atlanta, Georgia. Professor Johnson earned a Ph.D. in New Testament Studies from Yale University, as well as an M.A. in Religious Studies from Indiana University, an M.Div. in Theology from Saint Meinrad School of Theology, and a B.A. in Philosophy from Notre Dame Seminary in New Orleans. A former Benedictine monk, Professor Johnson has taught at Yale Divinity School and Indiana University, and won numerous awards for his work.
---
October 23: A Way into the Mystic Ways of the West
October 30: Family resemblances and Differences
November 6 – The Biblical Roots of Western Mysticism
November 13 – Mystical Elements in the New Testament
November 27 – Gnostic Christianity
December 4 – The Spirituality of the Desert
December 11 – Shaping Christian Mysticism in the East
December 18 – Eastern Monks and the Hesychastic Tradition
Lecture 9 (18) – The Mysticism of Western Mysticism
Lecture 10 (19) – Medieval Female Mystics
Lecture 11 (20) – Mendicants as Mystics
Lecture 12 (21) – English Mystics of the 14th Century
Lecture 13 (22) – 15th & 16th Century Spanish Mystics
Lecture 14 (23) – Mysticism among Protestant Reformers
Lecture 15 (24) – Mystical Expressions in Protestantism
Lecture 16 (25) – 20th Century Mystics