This class is complete. A new series will begin on April 24th. Sam McRae will lead a class for 8 weeks on "Seven Sacred Pauses: Living Mindfully Through the Hours of the Day"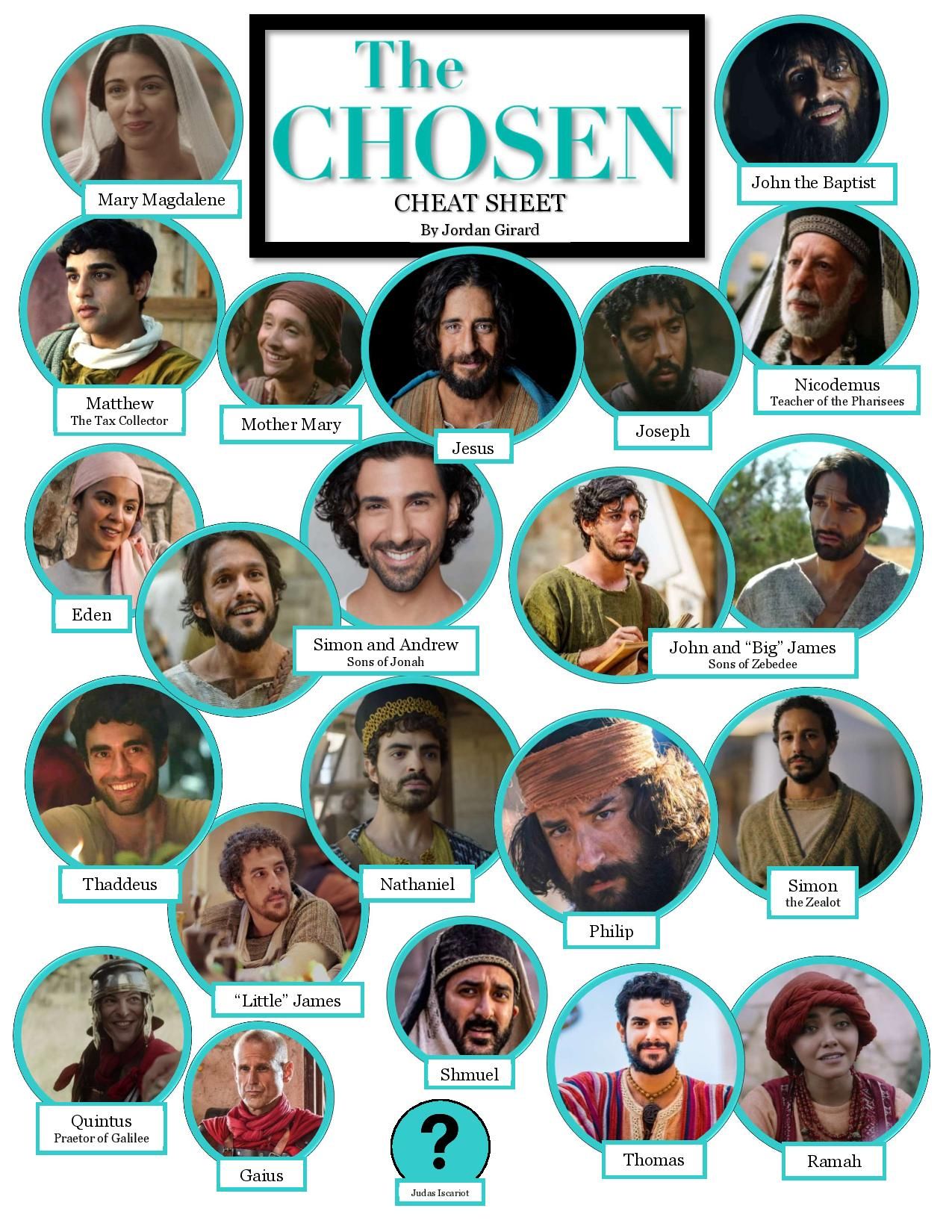 What do The Beatitudes teach us? Season 2 of The Chosen takes us on a journey with Jesus as he prepares himself and his disciples for the Sermon on the Mount. Each step (episode) illumines the simple and deeper meaning of the kingdom of God. The seeker and the doubter, the confused and the fearful find new meaning in their life's travels through the experience of walking with Jesus.
The Chosen is a television series about the life of Jesus. For the next eight weeks or so, we will examine the calling of the disciples and their experiences. The director and writers have developed a backstory that helps to shed light on the culture and daily life of the people living at the time of Jesus' ministry. Together they will bring to life the lives of the disciples, the character of Jesus, and what it means to be His. Each Adult Christian Education session works in tandem with an episode from the show, bringing the Old and New Testaments to life in a fresh way.
Sunday, February 13: Episode 1 – Thunder
Sunday, February 20: Episode 2 – I Saw You
Sunday, February 27: Episode 3 – Matthew 4:24
Sunday, March 6: Episode 4- The Perfect Opportunity
Sunday, March 13: Episode 5 – Spirit
Sunday, March 20: Episode 6 – Unlawful
Sunday, March 27: Episode 7 – Reckoning
Sunday, April 3: Episode 8 – Beyond Mountains
If you have questions, please email the office (admin@latoth.org).